While everyone has been stuck inside for what now seems like forever (what day is it, though?), baking is the perfect antidote, creating cozy at-home vibes that nurture the soul and cures boredom (for a little bit at least!). From Instagram story step-by-steps to generations-old family recipes, it feels as if everyone is jumping in on the baking trend at the moment! As everyone begins prepping their baking pans and popping their latest treats into the oven, artist and tableware designer Molly Hatch has got you covered with a yummy gluten-free banana bread!
To lessen the mess and ensure you can eat that delicious treat even faster, Molly Hatch's quick and easy recipe can be made using a single bowl! As we continue to practice social-distancing, take those ripe bananas sitting on your counter and try your hand at this fun recipe. Whether you're looking to entertain your kiddos or simply want something sweet to snack on while you work from home, it's sure to please!
One Bowl Gluten-Free Banana Bread
2 1/2 cups of almond flour
1 1/2 tsp ground cinnamon or cardamom
1/2 tsp salt
1 tsp baking soda
1/2 cup sugar
3 eggs
1/4 cup yogurt or milk
2-3 ripe bananas mashed
1 tsp vanilla extract
Optional: 1/4-1/2 cup chocolate chips
Preheat the oven to 350 degrees Fahrenheit.
Grease loaf pan or baking dish; or line with parchment paper and grease.
Mix dry ingredients together in a bowl.
Add in the wet ingredients and mix until it comes together gently.
Optional: Toss chocolate chips in a little bit of almond flour before mixing into the bowl.
Bake in the oven for approximately 40-50 minutes until cooked through, when tested with a toothpick.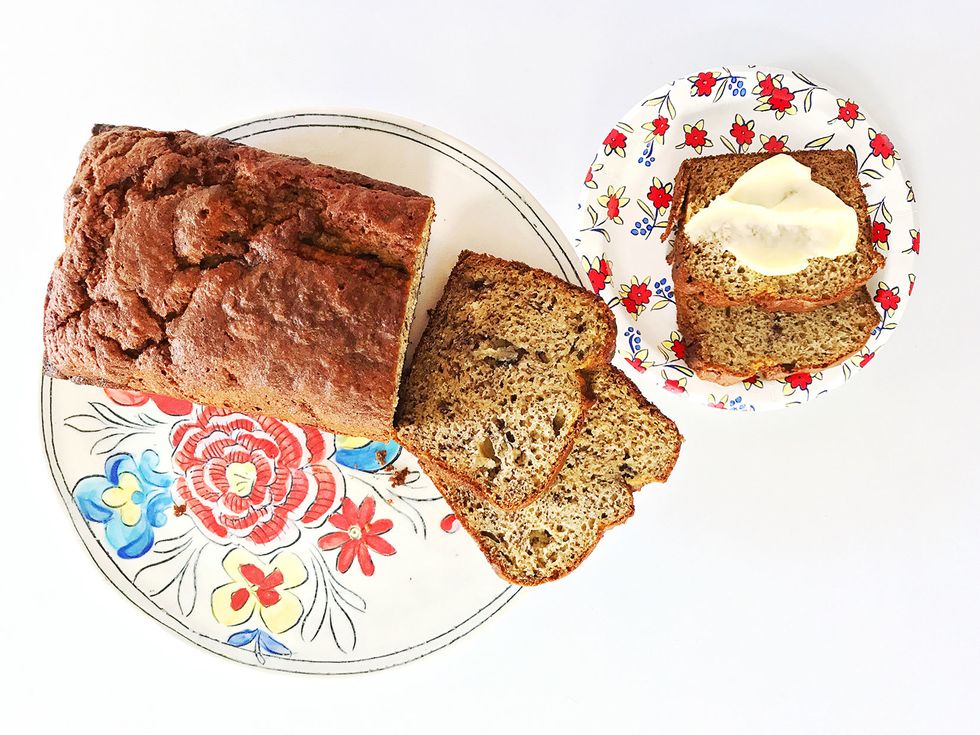 Don't forget to stock up on Molly's whimsical-meets-traditional ceramic bakeware – the perfect way to perk up your kitchen while creating all the baked goods your heart desires! See our faves below.
Head to MollyHatch.com for even more beautiful and functional muffin pans, measuring cups and more, and you can follow along with Molly on her Instagram @mollyhatch.
What baking recipes have you been trying while stuck at home? Share with us on Instagram @britandco.